RF Tech Limited has been awarded "Hong Kong Awards For Industries 2012 - Machinery and Equipment Design, Certificate of Merit" and "Hong Kong RFID Awards 2012" for ISO15693 Handheld Antenna Reader.

The product design is lightweight, fully portable and embedded with a RFID-based system which addresses some of the key daily operation challenges of the libraries to keep track and find out the missing items in the library. The reader communicates with the host device such as a modern PC or a lightweight Android portable deveice via Bluetooth interface to easily track RFID tagged items. The product is cost-effective with locally sourced components.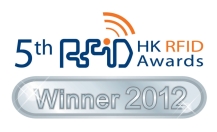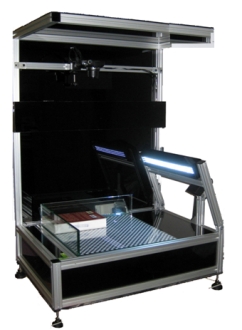 RF Tech Limited has been awarded "Hong Kong RFID Awards 2012" for Book Enrolment Station.

The system combines software and hardware. By making use of a built-in digital camera, barcode scanner, weight measuring device and low power solid-state electronic illumination, the system enables the librarian to automatically retrieve the particulars of a book from an international standard book number (ISBN) database by reading its barcode, take an image of the front cover and spine of the book, and read and write information to a RFID tag íV all in one step.
The system has been implemented for The Chinese University of Hong Kong (CUHK) and Institute for Tourism Studies (IFT) in Macau. Extensive literature survey and patent search have been conducted to confirm that no product or mechanism or similar to Book Enrolment Station exists in the market or is being developed. The automatic book enrolment system can greatly increase library efficiency, freeing up a librarianíŽs time to perform other high value roles and duties for better patron oriented services.